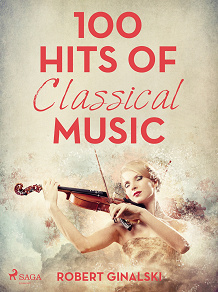 100 Hits of Classical Music
Do you know the stories behind how the greatest hits of classical music were created? Robert Ginalski discovers the secrets behind world-famous melodies. Even if you're not a classical music lover, you will get carried away by stories that break with the perceived stereotypes of classical music. The reader-friendly style, anecdotes and references to popular culture will rekindle the charm of the classics for you. Bach, Prokofiev, Mozart and Tchaikovsky are all given the author's special attention. By the end of the book you will realise that classical music is much more than what your music teacher told you in school.

Better known for his work as a translator, '100 Hits of Classical Music' is Robert Ginalski's debut as an author.

Ginalski perfected his craft as a writer by translating the works of Frederick Forsyth and Alistair MacLean.
---